Pet Piller / Pill Popper
With this easy-to-use instrument you can quickly and safely administer tablets and capsules to your cat or dog.
Regular price
Sale price
$2.95 USD
Unit price
per
SKU: 723754082145
Shipping & Returns
Share
With this easy-to-use instrument you can quickly and safely administer tablets and capsules to your cat or dog.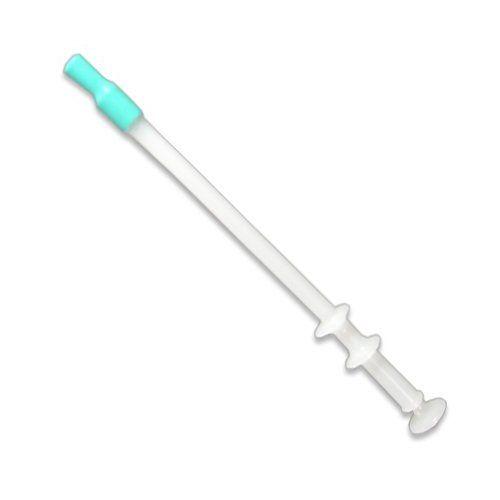 Shipping & Returns
Delivery & Return
The cutoff time for same day shipping is 2:00 pm mountain time each day.
We work hard to keep shipping affordable by providing a variety of options, extending to you our volume-discounted shipping rates, and charging a modest handling fee of $1/order to cover packaging and handling.

USPS First Class Mail, when available, will generally provide you with the best value. First Class Mail is an air service and is very reasonably priced. Please note that the Postal Service does not guarantee delivery times for First Class Mail but estimates 2-5 delivery days.


Return Policy
Your satisfaction is our first priority. If you aren't 100% satisfied with your purchase, you may return the items you ordered at any time up to 30 days from the date of purchase.

The cost of return shipping is the purchaser's responsibility.

We cannot accept returns or exchanges on prescription products by law. ThrivingPets will be happy to replace any medication you received that is incorrect or damaged. We may provide a refund or credit toward a future order on a case-by-case basis.
Different piller than pictured
I received a Buster Pet Piller rather than the one pictured. This was disappointing since I already had a Buster Piller and was looking for the one pictured.
We just updated the picture to represent the new style of Pet Piller we have in stock. Sorry for the confusion.
Great Piller
This is a wonderful piller. The water you can use with it means my cat swallows the pill immediately. Best used with a gelcap if possible. (Of course, Thriving Pets sells the gel caps too that you can put the pill into). No taste with a gelcap and it goes down quickly with the water. I pill my cat daily with it.
OVER 2,000 PRESCRIPTION AND OVER-THE-COUNTER PET PRODUCTS. BEST PRICES.
ThrivingPets is a US pet medication supplier serving pet families since 2006. We're your home for all the veterinary medications and supplies you need. We compound medications and supply over the counter and prescription medications and medical supplies straight to your home. We have everything your pet needs at amazing prices, every day. And with AutoShip & Save, we are making it even easier to help your pet thrive with convenient, automatic deliveries. Depend on ThrivingPets for the most reliable and up-to-date information on chronic conditions, a full range of products for your pet in stock and ready to ship, and the best value on every medication your pet needs. We love pets and we love to see them thrive.